The Studio is a place where you can enjoy exercising and grow your fitness self. You could be looking to achieve goals, be embarking on life altering changes or simply be looking to build and maintain a healthy sustainable lifestyle. Physical fitness is only a part of what we have to offer; mental wellness and physical therapy is just as important in achieving well-being.
Physical therapy supports you in achieving your goals. Whether this be preventative to maintain fitness levels, recovering after tough sessions or repairing injury.  
Our wellness programme will provide you with an opportunity to achieve optimal holistic health and mental wellbeing.
Other likeminded personal trainers, fitness professionals and therapists are welcomed into the Studio to practice and train because we believe there is a trainer, a class or a form of therapy or fitness for everyone.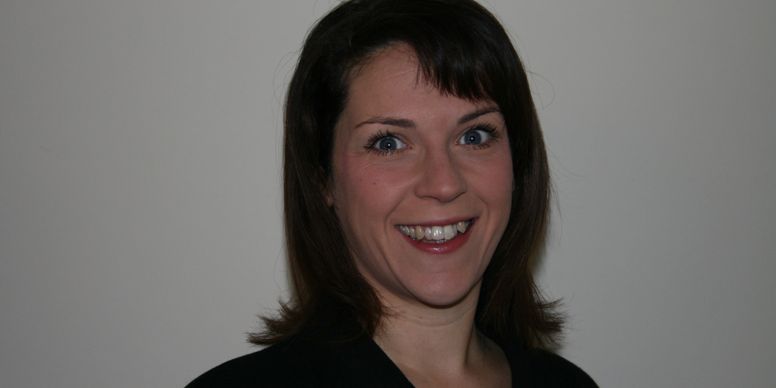 Joanna Mickleburgh BA (Hons)
Owner
I am passionate about supporting people to achieve their fitness and lifestyle goals. Having studied Sports Studies at university and worked for 12 years within sports development, I realised my dream and became a qualified personal trainer and nutritionist. I now have the pleasure of motivating my clients to achieve what they want and do things they never believed possible. I genuinely believe that there is some form of sport/exercise out there for everybody, you just might not have found it yet! 
I have since then built on my knowledge and passions and become a qualified Sports Therapist as well. This enables me to provide a holistic approach to all my clients, supporting them through injury, prescribing exercises for rehab as well as generally easing tension through those overworked and tired muscles. 
Personal Experience
I love my food and I love to cook, which has sometimes not been so good on my waistline. I know the importance of balancing the energy I take in and the energy I use. Playing hockey and keeping fit definitely allows me to enjoy yummy food without worrying about my size. 
I had my first child in December 2015 and sadly Jake was born by c-section under general anaesthetic. Not only did this have a dramatic affect on my exercise but also my state of mind. The traumatic births continued with my daughter, Lily, being born in January 2020 by c-section, again. Eventually I was able to get back in to my exercise and I had to battle with the fact that my body could not perform what it used to. I'm still working hard on getting back to my peak fitness but I'm back playing hockey, running and teaching classes like spin.
Eating well and being fit definitely helps me stay balanced, mentally. To look good you have to feel good. The two things come hand-in-hand. Its not easy and takes preparation as well as hard work but the benefits far out weigh all this.
Qualifications
Mental Health First Aider

L4 Sports Massage

Taping in Sport

Gait Analysis

Sports Injuries Lower and Upper Body

Injury Assessment and Rehab

BA (Hons) in Sports Studies with Sports

L3 Personal Training

L3 Nutrition for Sport and Exercise

Nutrition and Weight Management

Pre- & Post-Natal Nutrition 

Complete Kettlebell Trainer

Core Training

L2 Exercise to Music

L2 Fitness Instructing (Gym Based Exercise)

L1 Hockey Coach

Childhood Obesity Prevention

L2 Understanding Health Improvement

Indoor Cycling Instructor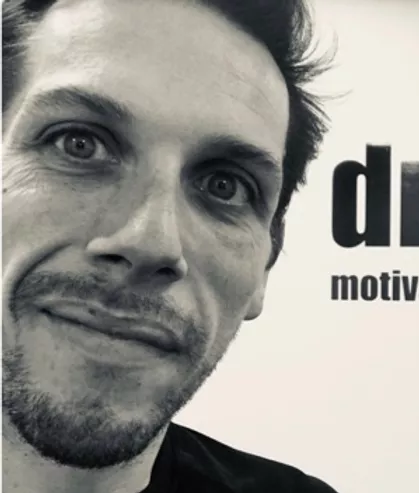 Andy howlett
Owner
I'm Andy, a fitness coach & personal trainer and my mantra is 'motivation, fitness, well-being'.
I want dreki.life to be a community where you can enjoy exercising and grow your 'fitness self'. You could be looking to achieve goals, be embarking on life altering challenges or simply looking to build and maintain a healthy and sustainable lifestyle.
Mental wellness and physical fitness with a sense of community are always at the forefront of everything I offer.
Personal Experience
Ok, so a bit about me, like nearly every other personal trainer out there, I used to be fat and unfit until I changed my life around. Unlike many others out there I was really big – morbidly obese at 165kg with a 58″ chest and a 56″ waist. This is nothing to be proud of.
It wasn't until the excess weight resulted in poor health and started having a detrimental effect on my life that I was forced into doing something about it. Poor lifestyle choices and concentrating more on my work than my own life and wellness had all added up and were not contributing to a positive future.
As my body started to suffer I was pretty oblivious as to how bad it had got "ignorance was indeed bliss" Getting back into a healthier lifestyle was tough and at times emotional, I often felt uncomfortable in a gym or class environment in the early stages of my fitness journey and I don't want anyone to ever feel like they don't belong or that they shouldn't be there.
Some people can find it hard to stay motivated working out in a run of the mill chain gym, feeling as though they're in a 'fish bowl' environment. When I started running classes at a dance studio I realised that I could provide a different experience in a space which is friendly and flexible so I opened my own training space.
From my own experience  I know that leading a fit and active lifestyle contributes to not only improved health but also an enormous sense of well-being.  I don't just train or coach, I support and care as I help you on your journey.
Who would have thought 8 years ago that a 25 stone Restaurant Manager would be living out his dream, developing and building his own business and brand within the fitness industry. I can't help but wake up every day with a smile and a desire to push myself, my clients and my business as we all achieve great things.
Qualifications
L3 Fitness Instructing

 

L3 Personal Training 
L3 Pilates

 

Specialist Diploma in Mat Pilates
Pilates utilising small equipment specialisation
Pre & Post natal Pilates

 

Youth Exercise Specialisation
Golf Fitness Specialisation
L2 Diploma in Fitness Instructing
L2 Kettlebells
L2 Circuit Sessions
L2 Working with Communities to Promote and Support Active Healthy Lifestyle
Accredited Boxercise Instructor
My areas of speciality include
Pilates and Core Strength for sport and running
Golf Fitness
Functional Fitness training
Motivational Well-being & Self belief
Group Exercise

 

Nutrition & weight management

 

Outside Training
Workplace Wellness